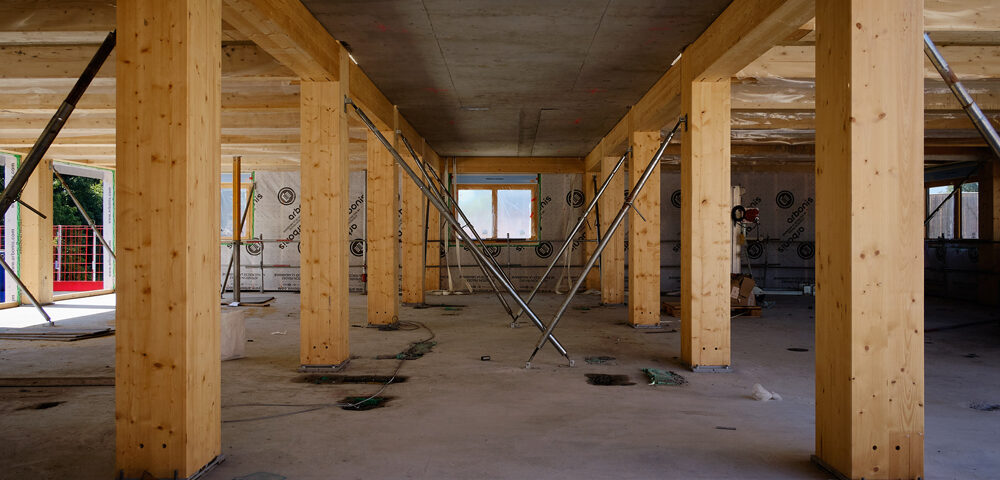 WOOD AND BIOSOURCED CONSTRUCTION
BÉRIM at the heart of low-carbon construction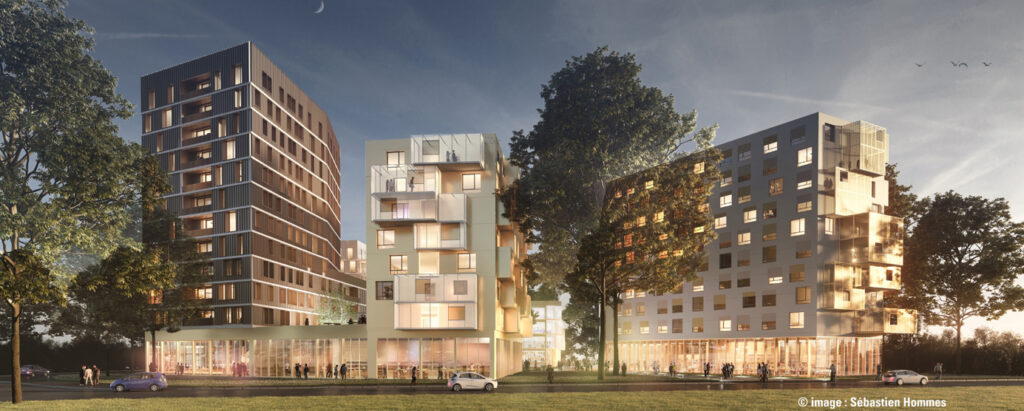 Mixed-use building complex Treed It - Cité Descartes in Champs-sur-Marne (77)
"The construction of one of the highest wood-frame towers in France (R+11) and a wood-concrete silo parking lot (R+3)
Owner: ADIM
Project management group: SAISON MENU and ART'UR Architects / Bérim / Agi2d
A mixed-use block of 23,000 square meters of student, apprentice and young worker residences, offices and shops, within the Grand Paris excellence cluster developed by EpaMarne
A key player in construction engineering, the Bérim Group (Bérim - engineering company and Agi2d, its subsidiary dedicated to sustainable development), continues its development by completing its offer for several years by wood and biosourced construction.

Through its most significant references, the group is demonstrating its commitment to the fight against climate change by facilitating access to low-carbon construction methods for its clients, prefiguring the future national environmental policy embodied by the RE 2020.

Far from being limited to a simple "structural" design office specializing in wood materials, the group is able to integrate all of the constructive constraints of wood and other bio-sourced materials into all of the building trades, thus providing a comprehensive and pre-formed response to the challenges of function, use and comfort.

As a guarantee of reliability and agility for all stakeholders in the construction process, Bérim has created a dedicated internal skills center, which ensures the operational integration of all of the group's skills, as well as a technical and regulatory watch.
Download our book of references in wood / biosourced construction
Laurent DELEPAUT
Regional Manager for Northern France
l.delepaut@berim.fr